Spiderman: No Way Home ~ A tale of second chances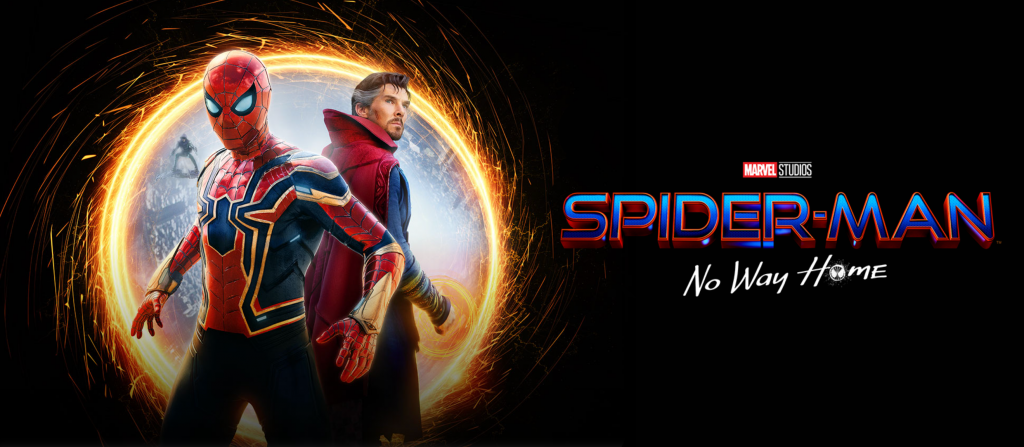 No way home movie review
Star Cast: Tom Holland, Zendaya, Benedict Cumberbatch, Jacob Batalon, Jon Favreau, Marisa Tomei, Tobey Maguire, J. B. Smoove, Benedict Wong, Andrew Garfield, Jamie Foxx, Willem Dafoe, Thomas Haden Church, and Charlie Cox
Music Composed by Michael Giacchino
Directed by Jon Watts
This review contains spoilers and kindly read it, only after watching the film or if you don't care.
Life is never easy and it takes a strong will to escape through hardships. All the regret that one has to face at any point in time, in our lives, the weight of decisions that our shoulders have to carry, makes it hard to smile through the decisions we have to take. At times, we look to the heavens and curse, plead or even shout "Screw You" to the overlooking energy, so that we can accept the frustrating impossibility, the improbability of favorable outcomes in those situations. At every moment, we feel like singing "I am the Hero of the story – I can never feel pain. I am the Hero of the story – I can never say die. I am the Hero of the story – I can never feel regret. I am the Hero of the story – I am invisible." But those heroes have to go through tough times and take the hammer knocks to shine through as Gold or survive under extreme pressure to become diamonds that only be cut by another Diamond. It is hard to make our heart a diamond but if it can become one, then that rock will feel nothing and it will reach an impasse at life to again go through all the cycle of pain, hurt to entrust upon itself the strength to lose, sacrifice. The idea looks ideal but hard to evolve ourselves to that level. Here, the Spiderman character from Marvel Cinematic Universe grows to that level with the help of Sony Elders and even helps them reach the end of their curves with a little nudge over the liberty statue.
When Liberty to live and choose dies, a human turns into a monster and an empowered villain. Every supervillain might not fall into the same category but Spiderman villains, at least in cinema versions of the great neighborhood hero tales, the above statement holds true. All of them, wish betterment of their current situation but end up being ridiculed after attaining super intelligence, powers. On the other hand, their nemesis enjoys the freedom to choose to live his life on his own terms, at least it appears as if to them. Well, the difference lies in tendencies to take easy routes at tough times over the real hero's sacrificial hard route.
Spiderman in his films always has to choose between hiding his identity from everyone around him or letting them so close to him and believing that he can save them all. In Sam Raimi universe, Spiderman chooses to become a symbol (staying anonymous) rather than becoming the ultimate amazing hero. When he thinks that he can have it all, as power and fame start to corrupt him, Uncle Ben saves him from steep fall by telling him, "With Great Power comes Great Responsibility". By the time, Spiderman starts to understand the real responsibility behind the curse he is carrying, he loses everything. He wishes to have been given one more opportunity to change the Supervillains who all have been close to him and proved to be slightly weaker than him to make bad choices or give in to bad influences.
In Marc Webb's less Amazing verse, the very supervillain is easily misunderstood. They start with great ideals and end up making wrong choices. It is Spiderman's overconfidence in his abilities that lead to the death of his lady love and only trustworthy friendly partner. Loss of her turns him into a self-absorbing young adult and we did not see the third installment of this version of the story as audiences couldn't connect to him or feel that Amazing about visuals.
Coming to Marvel Cinematic Universe, let it be Russo's adamant demand or Kevin Feige's marketing genius to turn around the Avengers 2.0 mistakes with better or more enthusiastic for the task directors in Avengers 2.5, oops Captain America Civil War film, Spiderman again became a teenager but this time with a different mentor. Here, he is never alone until he got himself into trouble by going Far From Home after a good Homecoming season. Neither Captain America nor Happy Hogan nor Doctor Strange nor Nick Fury can fill the void left by Iron Man and that leads to No Way Home for him. Left alone to make choices and a newly found multiverse problem to be tackled, a result of an impulsive action initiated by him in the first place, Spiderman again like in Raimi's version, feels the weight. Being a teenager in his eagerness to lead a normal life, he doesn't fully understand the great responsibility that the great power entrusted upon him comes with. Who can be his best mentor other than himself?
Hence, he meets other versions of himself and discusses with everyone how to tackle problems individually and also as a team player. Others don't have his experience of being an Avenger and they learn that from him. In a very satisfying manner, Andrew Garfield who carried the weight of Amazing failure unceremoniously and people have been really hard on him, redeems himself with the help of focussed writers in a grand fashion. He is in top form again and he reminds us of how "Amazing" he really was and is. It is writers and directors, the producer who couldn't come up with a great villain or compelling story to really give him his due. He showcases how easily he can ooze charisma into Spiderman and Peter Parker as well.
How can best Peter Parker – Tobey Maguire, be left behind. The original Spiderman comes back to tell this younger version Tom Holland's Spidey to not lose focus on doing the right thing at the behest of losing everything he dearly holds. Even when he is stabbed in the back, he stares down the young man to do the right thing. It almost feels like Spiderman himself talked to his subconscious and Peter Parker did not the Super-Ego of the Hero kill the kid in him. Marvelous job by the writers and an inspired outing by Jon Watts. Seems like the director learned from his peers and improved on combing visuals, fan service, comedy, and stunts in a coherent way rather than hitting the ball Far From Home. We get satisfying moments like MJ deciding when to hear "I Love You", Aunt May finally delivering the grand line, Andrew saving MJ, and Captain's shield being a metaphor to justice over Liberty. Liberty cannot come at the cost of justice. Many stand-out moments to choose from but film in itself ends up being an experience for all the kids in adults as they get a second chance to witness their idols and be their younger true selves. And younger kids witness history being written in front of them. A villain doesn't have to always die, as a life saved can always guarantee compassion over Violence.
Villains from other verses, mainly Amazing verse, appear generic except for Goblin but Jamie Foxx, Alfred Molina breathed life into less author-backed versions of themselves. Willem Dafoe is again at his peak form in playing nightmarish night job, Goblin. He is the only one who gets a satisfying arc but the rest of them fill up the screen with their charisma. Maybe we can have gripes with those characters and their arcs but in an overtly satisfying outing, these are negligible flaws. On the whole, Spiderman: No Way Home gives Sony with the help of Marvelled creators, a second chance to give him a satisfying character arc over a series of films and they finally found their Homerun shot being No Way Home.