Rahul Ravindran's Chi La Sow (2018) Movie Review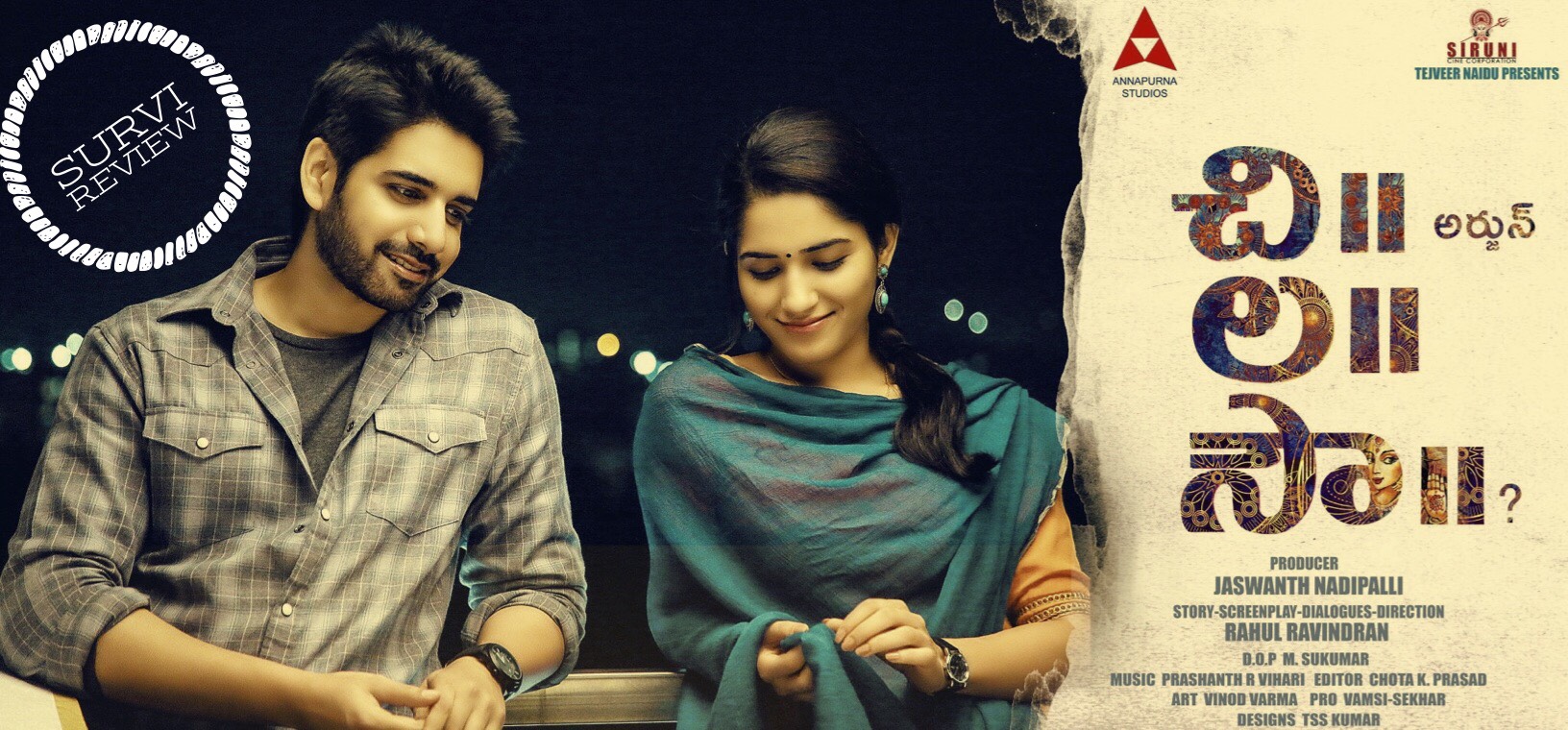 Star Cast: Sushanth A, Ruhani Sharma, Anu Haasan, Vennela Kishore, Rahul Ramakrishna, and Sanjay Swaroop.
Music Composed by Prashanth A Vihari
Edited by Chota K Prasad
Story–Screenplay–Direction by Rahul Ravindran.
"Love makes me weak, at the same time it makes me a different person altogether that I like so much,
a stranger in disguise of me or is it true me?"
The movie starts off with a monologue exposition by Arjun trying to explain his issue and frustration in life. Instantly we try to connect with him at this point and if we fail to connect, the story ends here. Kudos to Rahul Ravindran for innovating the exposition but we hint at the main story point here. Bipolarity. Chi La Sow Movie Review 
Well, aren't we all bipolar? While we all have goals, we can't decide on a fixed path to achieve them. LIFE tends to get confusing and we become different to what we were once, that people think we have changed so much so that the guy they knew 5 years ago is poles opposite to the person they know today. Rahul hints at it subtly and then makes it literally the major hurdle for the love story to progress. The problem that he ignores is that when the first step of love or a relationship is pity, then does it really grow into a beautiful long-lasting bond?
"Make me yours before the Sun decides to rise harshly and wake me up from my dream, I am living"
Rahul Ravindran crafts a visually pleasing and enjoyable film with Chi La Sow, but the movie ends in 55 minutes as it starts. He made his hero say that he is desperate for a connection with the heroine so much so that he is prepared to marry her. There he might have thought it will work as a slip of the tongue but the story then rolls around in circles around how will he get her.  The problem with it is that the movie seems to be stagnant trying to make that one point you can already expect before coming into the theatre obvious and more obvious. In a film like Geetanjali, you can see that falling in love is the key and issue comes in at a later point. Here the issue is opened in the start and hero says he is ready to accept it for her even if it is a slip of a tongue.
In a wafer-thin plot, screenplay needs to hide things and let the characters identify them rather than opening up everything in first 5 minutes and asking us to sit through next 2 hrs for a Hence Proved, step by step explanation. Here, Rahul's writing is so fresh that he is able to pass them as moments but had he concentrated on the start of the journey as the phase where the trust between two strangers is building step by step like Sekhar Kammula did in Anand and Godavari, the movie could have been even better and foolproof.
He misses out keeping the interest alive but lets the chemistry work its magic. It is like a magic show where the magician announces his tricks before and performs later. It is awe-inspiring, but it doesn't remain with us for life. When you talk about a magic that Mayabazaar could create, which we didn't know when we first saw it, the thrill lasts longer. Even Geethanjali, Maro Charithra doesn't really reveal the major issue even though they subtly hint at it. What he did in first 15 minutes classify as subtle hints but at the 55th minute, he just resolved the fight at the first bout. Remaining were just to entertain the crowd and give them decent bouts to cheer rather than push them into an experience of a lifetime. His writing had that strength but again his writing could realize it completely.
Rahul cleverly cast Rohini in a role that she just breathed life into. Sushanth slightly imitated Nagarjuna but showed that if he is given a good script, he can rise up to the challenge. Ruhani Sharma is extremely likable and her eyes are more expressive. Sukumaran deserves a pat on his back for such cool and realistic visuals. Realistic visuals doesn't mean giving a rustic look but letting us identify with the world a storyteller wants to create visually. Cinematographer did that very nicely. Editing could have been even sharp as few scenes give a feeling that they just prolonged their welcome.
"As a person, I can be anything and anyone but it is ME, only when I do things that suit me…"
There is always a need for improvement and a need for an upgrade. If nature didn't like or encourage upgrade a small unicell couldn't have given rise to such complex life forms. Today, we are discussing the merits and demerits of how we live our life more often. Rahul Ravindran did give us a solid example of what he is capable of. All he needs is to tighten up his screenplay much more and understand few techniques that can improve a simple film into something great. This movie depends on writing, shines on writing and even falls flat at times due to writing.