Rocketry: Little Known… Unknown Universe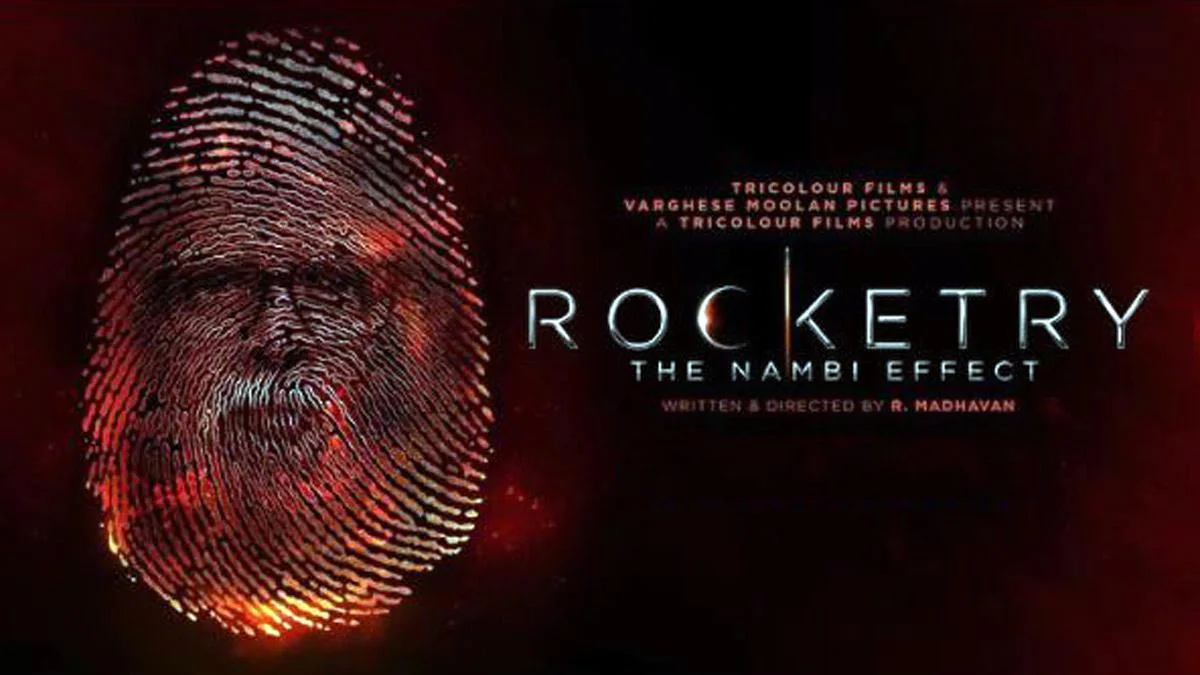 rocketry review
Star Cast: R. Madhavan, Sam Mohan, Dinesh Prabhakar, Bijou Thaangjam, Rajit Kapur, Misha Ghoshal, Rajeev Ravindranathan, Gulshan Grover, Simran, Karthik Kumar, Vincent Riotta, Phyllis LoganEdited by Bijith Bala
Cinematography by Sirsha Ray
Music by Sam CS
Directed by R. Madhavan
In Baba film, Super Star Rajinikanth says, "Telisindi gorantha … teliyalsindi kondantha". Then, in Tamil … "Gatham … Gatham. Mudindadu Mudinjipocchi". This translates into "Little is Known … Unknown is Universe". This is perfectly apt for Rocketry script. It tries to talk about a person who is well known unknown and tells his less-known story also in an unknowingly known tone. He is well knowingly unknown – Why? If you go and search "Nambi Narayanan" on Google or YouTube or any other search site on the internet, 100s of page content opens up a world that we don't care about but determines our future. You have to ask someone to correct if you remember the right person or not upon taking his name. Either you will conclude about him as a wronged genius or as a person who found fame in humiliation. But he doesn't deserve both names. Whether you want to celebrate him or not is a different thing but you shouldn't make him feel like a bug.
Why his story is unknowingly known? – Many who know his name know that he has been arrested and someone tried to force their power upon him. But who? Why? What? When? How? No answers to these questions. Madhavan's point of view is clear in the last images of the film. Nambi rides an old scooter while Barry, a NASA Scientist gets security and a fancy car. Even the way NASA offers housing facilities, loans to set up children's education, and everything under the sun that any person desires in his life. India in contrast can't even offer a pension to a scientist (at that time), who wants to contribute his life and dedicate his brains to the upliftment of the country. Maybe today's ISRO and DRDO can offer much better packages and housing facilities. But once even Bharat Ratna, ex-president APJ Abdul Kalam used to carry rocket parts to his office on his bicycle.
That was, is and if we don't wake up would be a difference between how a genius is treated in other countries to how he or she or they are treated in India. Even if India becomes 5 Trillion Dollars economy, if a person doesn't get the necessities to flourish, they tend to get frustrated and then ride on the darkest roads or just move away to brighter shores. Brain Drain from India shouldn't create Caste Communities in Other Countries and it should at least help humanity in the larger picture to flourish. Otherwise, if we just believe in blood cells being different kinds of breeds being greater than others then we are just going to remain in our own created web of lies. Derails in such topics are common.
Coming back to the film, R Madhavan tries to say all this in the melodrama that he created or "found" in the story of Nambi Narayanan. Yes, he got dragged into a conspiracy. Yes, he made innovations in Liquid propulsion engines. But can we talk about the "real" problematic persons here. A police officer willing to disrespect a scientist. A government willingly processes a false case. A Nation completely getting abandoned from learning any scientific facts ever. A nation completely trusting just what the media writes or says. A nation living selfishly to just get up the next day and for that ready to kill or bash someone else. Madhavan asks these questions but tries to create melodrama that is not strong enough around these questions. In Virumandi, Kamal Hassan when touched a screenplay that is more someone describing their story than the director, he tried to leave the room for correction or benefit of the doubt there. If you start thinking, which we rarely do, we tend to see the other side of every story. Being compassionate or not is a choice but not even giving someone a chance cannot and should not be tolerated. Madhavan again brings up this topic and shows Nambi crying, SRK/ Suriya apologizing. We need answers as well to questions to feel the deep-rooted emotion that he feels.
If doubt exists that it isn't a false case, then no one can win. As a storyteller, one needs to show a few things clearly and then skip ahead a few parts. Trying to find or awoke compassion in a person who came to watch a film is nice but forcing it into the narrative and only concentrating on that doesn't help. Oliver Stone did not conclude his investigation of JFK or Snowden. Still, he gave clear cut indication about the conspiracy upon which he based the film. The story feels humane only when Nambi gets arrested and all the France, Russia story seems like an add-on. As they don't tie up into the main story. Their purpose is to show the achievements of the main lead, great but when the audience is going to go out with Nambi's crying face, then you need to emphasize more on who wanted that? Maybe no conclusive evidence but at least hints. This film is more like a documentary rather than a compelling story.
"If people want to just know about the conspiracy then they should watch something else". Few people will come up with such arguments. But this film is about that conspiracy. Nambi's life due to this case became much more than just a scientist who got wronged. He has become a symbol of "criminal misuse of power". Symbol of "bigotry overpowering scientific evidence or facts ruins society". Symbol of "humiliated India". These elements are there but not touched upon effectively for someone to really get it. Nambi or someone in his place would wish for something like it to never happen. So, what measures can we expect from society at least. Or keeping it just as a film, giving compensation might be some kind of apology but justice is served only when conspirators get punished. Who is punishing whom?
This movie has good cinematography. Good BGM. Good production values. Good performances too. But it lacks in being a heartfelt painting which it attempts to be and ends up as a showpiece in a glass cabinet. It looks nice to see but it cannot touch our hearts or give us any kind of pleasure. Expected more from a well-educated actor becoming a director, but ends up using craft to mesmerize that a story has been told by telling half of it…
rocketry Review