B Chinni Krishna's Brother Of Bommali (2014) Movie Review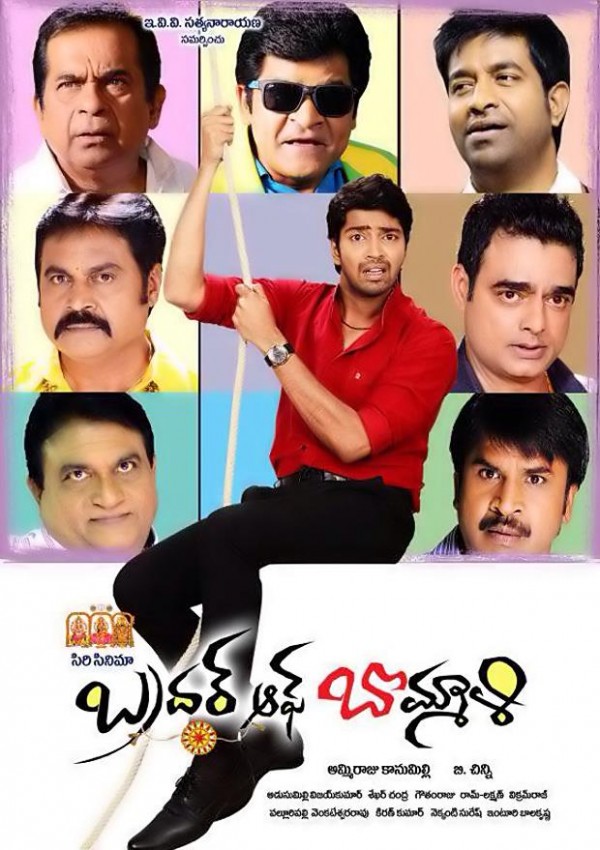 Star Cast: Allari Naresh, Monal Gajjar, Karthika Nair, Ali, Raghubabu, Vennela Kishore, Srinivas Reddy, Naagineedu and
Music Director: Sekhar Chandra
Producer: Ammiraju Kanumilli
Director: B.Chinni Krishna
Rama Krishna (Allari Naresh) and Lakshmi (Karthika Nair) are fraternal kids, like the any other twins both are completely opposite in every scenario. In this process, Lakshmi always picks up fights and Rama Krishna receives the ultimatums of the issues. But things soon turn around as Rama Krishna falls in love with Shruti (Monal Gajjar) and with the help of Lakshmi, Shruti falls in love with him. The vexed parents (with Lakshmi's massy behaviour) ask Ramki to marry only after his sister gets married. The rest of the story is about how Rama Krishna finds groom for his sister and get married to his girl friend.
 Speaking about performances, everyone enacted very well. The film purely depends upon the refreshing performances of its two lead characters. Allari Naresh-Karthika Nair, who alone make the project watch able and entertaining. Karthika shows another side of her talent and that's her excellent comic timing evidently visible in the film. She is simply great along with this amazing Allari Naresh who has become a professional in acting for such kind of roles. He is really superb and audience will go gaga over his frustration scenes. Monal Gajjar had done a decent job.  Harshvardhan Rane looks cool in his special role. Bhanu Sri Mehra and Abhimanyu Singh are fine in their minor roles. Brahmanandam and Kelly Dorjee are wasted. In the supporting cast Vennela Kishore, Ali, Srinivas Reddy are good in their roles.
Brother of Bommali is a comic caper. The script is entertaining (in parts) in the first half but in the second half, it too much dragging. B Chinni Krishna had many interesting sequences, but failed in the execution. The climax is also not appealing. The director did a decent job linking fraternal twins. The narration of the film is rinky-dink, and director always tries to capture your attention with regular Tollywood scenes. Director literally uses a film in every frame, Devudu Chesina Manushulu, Arya 2, Manmadhudu, Golmaal, Nuvu Naaku Nachav, Kandhireega, Jayeebhava..etc to mention a few.
Cinematographer had decent scope to catch the beautiful locations, but cinematographer Vijaykumar fails to capture the eye catching locations. Music by Sekhar Chandra fails to impress, but BGM works in the favour of the film. Except for the introduction song, every song slackens the pace of the film. Editing of the film by Gautham Raju and he could have easily cut short the film by 15-20 minutes. Dialogues work in parts. Fights composed by Ram Lakshman suit the leads. Art work is fine and production values of Siri Cinema are good.
Brother of Bommali is probably one of those movies which has a great start and then failed to capitalize on the raised entertainment expectations. Its falls so much short on the raised expectations that you leave the movie with a disappointment that takes a sometime to wear off. All in All, BOB is watch able only if you are a person who doesn't worry about story, screenplay and sense in narration.
Survi Review: 2/5
Theatrical Trailer: