Darling Swamy's Romance (2013) Movie Review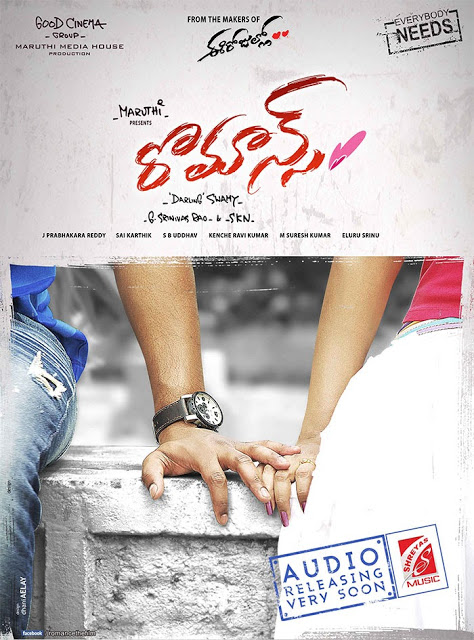 Cast: Prince, Manasa, Dimple Chopde
Director: Darling Swamy
Producer: SKN, G Srinivas Rao
Release Date: August 2, 2013
Censor Certificate: A
Runtime: 143 Minutes
Krishna [Prince ] a happy go lucky guy is in search of a perfect girl (a virgin). So he decides to go after two girls and test them according to his PERFECT GIRL theory. In this process he flirts with his college mate Lalitha [ Manasa] , but she fails his test. Now, he shifts his focus on to Anuradha [Dimple Chopra] and instantly falls for her. Now, he tries to test Anu but things go awry and it leaves negative impact on Prince. Krishna undergoes a lot of struggle to impress Anuradha. Will Anuradha accept Krishna's proposal ? Did he proves his innocence? How Krishna tackles Manasa has to be seen on silver screen.
'Neeku Naaku Dash Dash' fame Prince looks confident as Krishna, but the weak script confines him from showing his talent. Dimple Chopra has proved that her choice was not wrong for the role offered to her. Manasa as Lalitha is totally wasted, director failed to capture her screen presence. Sai as Bluetooth Bobby is also good in his role. Hostel girls characters were elevated but not executed properly.
Direction by Darling Swamy failed to narrate the film in a promising way. He could not get the scenes laced in a precise manner. The contrived screenplay hampers the narration. The backdrop for the story is very routine. The story has good commercial point and dalogues in movie are very ordinary. Music by Sai Karthik is in sync at two situations, with Romance title song on Prince. Photography is neat and the skillful camera work has captured the close ups and outdoor scenes well. Editing of the film would have been crisp. The graphics work and color grading were not handled well. Production values of Good Cinema Group are good.
Darling Swamy's concept was not bad but the makers have failed miserably in giving it a good treatment and making it entertaining or watchable. Actually, there are many flaws in the film, related to unsuitable sequencing of the happenings. But, the timely boothu dialogues match well with the humour, at appropriate places. The actor's struggle to impress Anu was not been shown in convincing manner. Prince neither struggles nor plays any smart move to become a star.
The first half of Romance, produced by SKN's Good Cinema Group, is very slow and boring. The second half though had scope for some interesting scenes is all wasted due to weak script and direction. Coming to the screenplay, the film takes too much time for the set-up and comes to the point at the interval, thus making the first half tedious. I was not alone to make this observation as, a few minutes before the intermission, a patron beside me asked me whether it's a movie or a TV serial.
The film's technical side is second grade be it locations, or cinematography, or music by Sai Karthik, or editing. Darling Swamy strength is dialogues and these are his best in Romance, "Round up chesi roses evvakundi ra confusion lo andariki okay chepestha", "Romance cheyadaniki ammayi, Pranam theyadaniki gun unte prapancham gelicheyochu".
What Is Good: Nothing
What Is Bad: Routine Story-line, Hauled Narration, Forced Adult comedy, Direction
Boring Scenes: Hostel Episodes
Survi Review: 1/5
Bottom Line : The film takes up a sexual theme, but its heart is just not in it.
Theatrical Trailer:

Review First Posted Here…