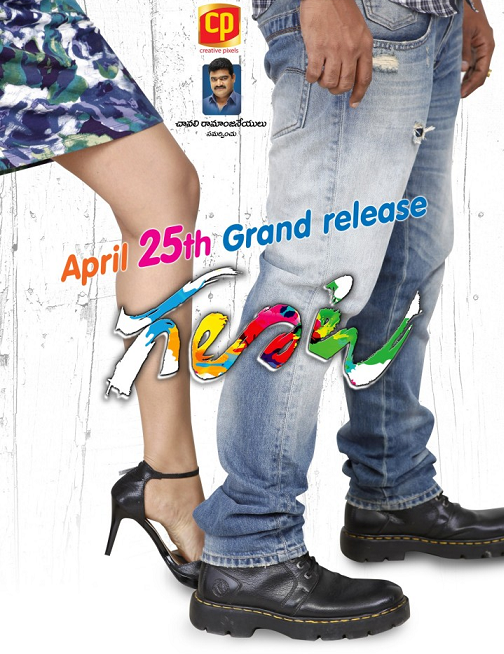 Chitti (Sree) a happy go lucky guy stays with his grand mother (Annapurnamma) in Mumbai, who always pressure Chiiti to get married and send him to Subani (Ali) in Hyderabad. That's where Chitti falls in love with Andaal (Hari Priya) in the first instance. In the mean while, Jayachandra (Benerji) appointed as head for solving Siri Pharma Scam in Hyderabad. Seeing his over obedience Peddi Reddy (Sai Kumar) kidnaps Jayachandra's daughter. Andaal niece of Jayachandra with the help of Chitti goes against Peddi Reddy. Will Peddi Reddy succeed in his plans forms the rest of the storyline.
Eerojjullo fame Sri is okay in his casual role. His histrionics are just below average. He fails on the nativity front as well. The characterization of his role is very frustrating. Hari Priya looks good, but she lost her charm. Naga Babu is okay. Annapurnamma did a short and decent role. This time even she received some double meaning lines to say. Ali is middling in his role, failed to entertain crowds. Sai Kumar played a negative character in the film and he lacked proper timing due to poor lines. Rests of the characters are just there to make their presence felt.
Director Krishna's has been made as per the age-old recipe that was in vogue some thirty years back, used for making headless masala entertainers. Here are the factors. A hero, hailing from the rich family from an obscure city and easily God's most perfect creation considering his talent, intelligence, generosity and humor. The next is a beautiful heroine, who falls madly in love with him at a crucial juncture. Then comes the villain, the epitome of all vices, who will be taught a lesson by the hero and heroine in the climax. Not to forget the sidekicks, who all will be dumb and poor comedians, item songs & dance, confusions, confessions, fights and in the final with all the good characters where the hero and heroine will succeed in their plans. The direction of the film is bad. First half of the film is bad, so is the second half. Screenplay never helps the film in any way.
Cinematography by Feroz Khan is b graded. Music by Sunil Kashyap provided some relief with his tunes. But director made sure that he spoil the songs with his situation less timings. Editing by Nicholas is sharp, the major asset of the film is short runtime. Production values of Creative Pixel banner are very mediocre.
First half of Galata drags to the core, even second half goes awry. The major problem with the film is horrible script and hazardous narration. Even promising stars failed to provide some relief with their performances. On the way, the hapless viewers have no choice but to watch all this buffoonery for not less than two hours for the one big error that they have done; buying the ticket for the movie. And that's the case with this cockeyed drama called Galata.