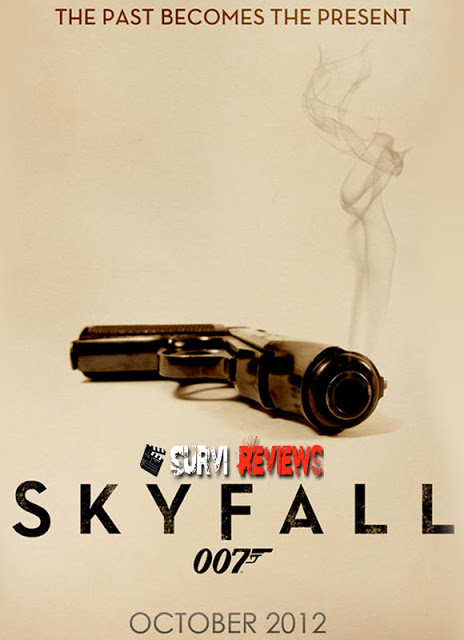 Here comes Bond 23's titled Skyfall, and Javier Bardem is the new villain. Additionally, director Sam Mendes has now made clear that Skyfall is a self-contained story that "doesn't connect with the last two movies," so if you still haven't sorted out what a "Quantum of Solace" is, don't even bother now. It will not affect your Skyfall experience.
Synopsis: Bond's loyalty to M is tested as her past comes back to haunt her. As MI6 comes under attack, 007 must track down and destroy the threat, no matter how personal the cost.
Release Date: November 2, 2012 (India)
First teaser trailer for Skyfall, the title seems to mean loads to Bond, but it still isn't meaning a lot to us, as this trailer is mostly just moodiness, an appropriately-dramatic, pounding soundtrack, and some shots of Daniel Craig jogging straight at the camera.
Trailer1:
Couple teasers released today to tease us with all the aforesaid shootings, trains, and Sky Fallings.
Teaser 1:
Teaser 2:
Latest Theatrical Trailer:
Shooting… Trains… Coded Walther PPK… A New Trailer of Bond Film just awesome. But, reveals more of the plot than we've ever known, Ralph Fiennes, Ben Whishaw, action, sex, a lot of really good dialogue, more action, as well as Daniel Craig's Azure-blue eyes and matching bathing trunks.